ENGLISH
LUE LISÄÄ SUOMEKSI
COBALT's Finnish Desk, based in our Tallinn office, focuses on legal issues related to cross-border business activities between Estonia, Latvia or Lithuania and Finland. Its main target group consists of the investors, entrepreneurs and companies in the Baltic States having a business interest in the Finnish market and vice versa.
The Finnish Desk consists of a four-member project management team: Martin Simovart, partner, Jesse Kivisaari, managing associate, Getter Villmann, associate.
In addition, the services of the Finnish Desk provide access to the high-level legal services of COBALT law office in all legal areas in the Baltics, and to an extensive global partner network, including the exclusive membership of the Estonian office in World Services Group which intermediates worldwide recognised legal professionals and high-quality legal services, and in Lex Mundi which is an organisation of the world's leading independent law firms.
Our specific Finnish know-how and experience, as well as the co-operation with our strategic partners in Finland, enable us to provide effective legal services between Finland and the Baltics. We understand the Finnish business culture and we speak Finnish – this is how we ensure the best support and legal assistance for operating in the Finnish and Baltic markets. Our long-term experience in the Finnish and Baltic markets enables us to provide legal services tailored to the specific needs of our clients. This facilitates the successful implementation of large-scale projects, preventing any potential misunderstandings and resolving disputes, thus hedging the risks of our clients.
Some examples of the Finnish projects advised by COBALT:
The acquisition of Betonimestarit-Group by AS TMB, which was one of the major manufacturers of pre-cast reinforced concrete elements at that time, and further counselling of the shareholders of AS TMB on the sale of its Finnish and Latvian business to Consolis Group. It was the biggest-ever transaction of an Estonian company exiting the Finnish market.
Sale of the Estonian and Lithuanian business of Silberauto, which started its activities in 1990 and is one of the largest and oldest companies of Estonia, to the Finnish company Veho which is one of the largest car sellers in Scandinavia.
Entry into contract for Alexela Varahaldus and founding a joint enterprise for the construction of Hamina liquefied natural gas (LNG) terminal in Finland, and acquisition of the Finnish company Helon Kuumasinkitys Oy from Alexela Kuumasinkitys Oy, a subsidiary of Alexela Group.
Acquisition of 100% holding in AS Konekesko Eesti (previously a company of the Finnish Kesko Group), a company selling agricultural machinery, by DA Agravis Machinery Holding A/S, a company of Danish Agro Group, in the course of two separate transactions. Also, the sale of the Estonian business of John Deere agricultural and gardening machinery of Baltic Agro Machinery OÜ, a company of Danish Agro Group, to the Estonian subsidiary of Wihuri OY which is a Finnish international industrial and commercial group.
COBALT Tallinnan toimipisteessä sijaitseva Finnish Desk hoitaa oikeudellisia kysymyksiä, jolla on kytkös rajat ylittävään yritystoimintaan Viron, Latvian, Liettuan ja Suomen välillä, ja sen kohderyhmänä on etenkin Suomessa toimivat sijoittajat, yrittäjät sekä yhtiöt, jolla on liiketoiminallinen mielenkiinto Baltian markkinoita kohtaan. Finnish Deskimme koostuu nelihenkisestä projektitiimistä, johon kuuluvat partner Martin Simovart, managing associate Jesse Kivisaari, associate Getter Villmann.
Finnish Deskin tarjoamat palvelut mahdollistavat lisäksi pääsyn asianajotoimiston COBALT korkeatasoisiin oikeudellisiin palveluihin kaikilla liiketoimintaan liittyvillä oikeudellisilla aloilla Baltiassa sekä laajan yhteistyökumppaneiden verkoston, mukaan lukien Viron toimiston eksklusiivinen jäsenyys kansainvälisesti arvostetussa oikeudellisia neuvonantajia ja laadukkaita oikeudellisia palveluita välittävässä Word Service Groupissa, ja lisäksi maailman johtavien riippumattomien asianajotoimistojen organisaatiossa Lex Mundi.
Meidän Suomeen liittyvä erikoisosaaminen, kokemuksemme sekä yhteistyö Suomessa sijaitsevien strategisten yhteistyökumppaneiden kanssa mahdollistavat tehokkaiden oikeuspalveluiden tarjoamisen suomalaisille asiakkaillemme Baltiassa. Ymmärrämme suomalaista liiketoimintakulttuuria ja puhumme suomea –näin pystymme takaamaan parhaan mahdollisen tuen ja oikeudelliset palvelut Baltian markkinoilla toimimiseksi. Pitkäaikainen kokemuksemme Suomen markkinoiden suunnalla mahdollistaa yksittäisiin tarpeisiin suunnittelujen oikeudellisten palveluiden tarjoamisen, joiden avulla on mahdollista toteuttaa menestyksekkäästi laajoja hankkeita, ehkäistä mahdollisia väärinkäsityksiä ja ratkaista riitoja, minimoiden samalla asiakkaittemme riskejä.
Esimerkkejä asianajotoimiston COBALT projekteista, joilla on kytkös Suomeen:
Betoninimestarit-konsernin hankinta siihen aikaan Baltian yhden isoimman betonielementtien valmistajan AS TMB:n toimesta ja AS TMB osakkeenomistajien myöhempi neuvonta liittyen Suomen ja Latvian liiketoiminnan myyntiin Consolis-konsernille. Kyseessä on historiallisesti suurin transaktio, jossa virolainen yhtiö on poistunut Suomen markkinoilta.
Vuonna 1990 toimintansa aloittaneen, yhden Viron suurimman ja vanhimman yhtiön Silberauto:n Viron ja Liettuan liiketoiminnan myynti suomalaiselle Veho-konsernille, joka on yksi Skandinavian suurimmista automyyjistä.
Alexela Varahaldus neuvonantaminen sopimuksen solmimisessa ja yhteisyrityksen perustamisessa Haminan nesteytetyn kaasun (LNG) terminaalin rakentamiseksi Suomessa ja Alexela-konsernin tytäryhtiön Alexela Kuumasinkitys Oy:n tekemä hankinta, jonka kohteena oli suomalainen yhtiö Helon Kuumasinkitys Oy.
Danish Agro konserniin kuuluvan yhtiön DA Agravis Machinery Holding A/S hankkima 100 % omistusosuus maataloustekniikkaa myyvässä yhtiössä AS Konekesko Eesti (aikaisemmin osa suomalaista Kesko-konsernia) kahden erillisen transaktion kautta. Samoin Danish Agro konserniin kuuluvan yhtiön Baltic Agro Machinery OÜ:n John Deere maatalous- ja puutarhakoneiden virolaisen liiketoimintayksikön myynti kansainväliseen teollisuus- ja kauppakonserniin kuuluvalle, suomalaisen Wihuri OY:n, virolaiselle tytäryhtiölle.
Main contacts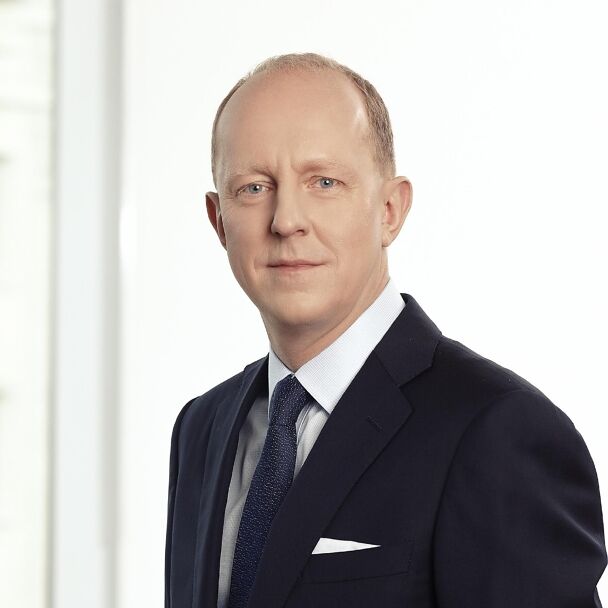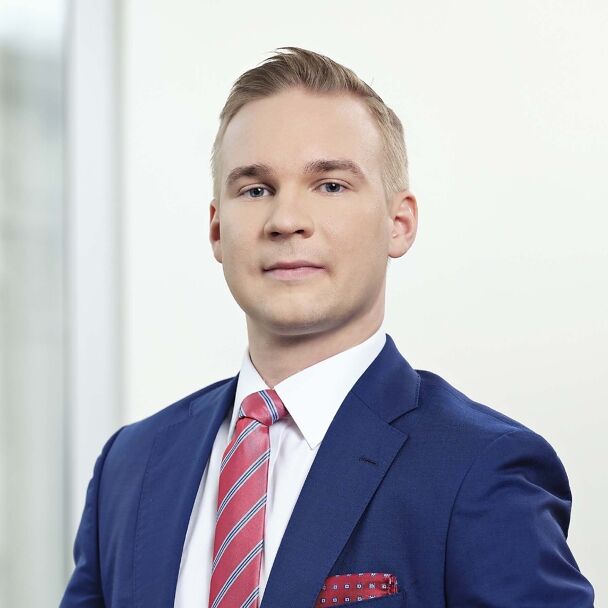 Managing Associate
Estonia