Webinar | M&A Outlook: How is COVID-19 affecting the markets?
Due to COVID-19 outbreak, Lithuania has been living under quarantine for more than a month. Many challenges and questions arise for businesses on how COVID-19 affects the deals market.
The event will overview recent corporate acquisitions in the Baltics and explore the recent deals in the market.
Representatives from Rothschild & Co and Porta Finance will speak about expanding geography of foreign investments, the most active sectors and other trends in the Baltic deals market.
The panel discussion will cover such topics as recent acquisitions, market trends, the impact of global forces on the deals market, what the future holds for the market and how the coronavirus will affect our economy. We will discuss the issues of concern for different types of investors (financial, strategic) in the regional deals market.
These and other questions will be answered by Cobalt  partners and guest speakers during a live broadcast on 24 April at 11 am.
The webinar is free of charge. Webinar language – English.
SPEAKERS:
Dr Irmantas Norkus is the Managing Partner of COBALT Lithuania, with over 20 years of extensive experience in private and public M&A, competition, banking and finance.
William Wells is Executive Vice Chairman CSEE at Rothschild & Co and oversees all of Rothschild & Co's business in Central and South-Eastern Europe, including Greece and Cyprus.  He has been working in this part of Europe since the early 1990s.
Julijus Grigaliūnas is the Managing Partner of Porta Finance. Porta Finance is an independent financial advisory firm based in the Baltic States.
Elijus Burgis is a Partner and Head of the firm's Corporate Transactions Department. He has more than 20 years of experience in advising on different M&A, banking, project finance and competition law matters.
Dr Juozas Rimas is a Partner and Head of the Mergers and Acquisitions (M&A) Practice Group at COBALT Lithuania, specialising in the fields of M&A and Corporate Law.
Watch the live broadcast on 24 April at 11 am by clicking this link >> http://cobaltlive.zoomtv.lt
You will be able to ask questions during the live broadcast.
REGISTRATION:
IMPORTANT: please register here http://cobaltlive.zoomtv.lt, as the webinar is only available to registered participants
Please be advised that the personal data provided in this form will be processed as set out in this Informational Notice >> https://bit.ly/2q3LM87. You should familiarise yourself with it before submitting your data.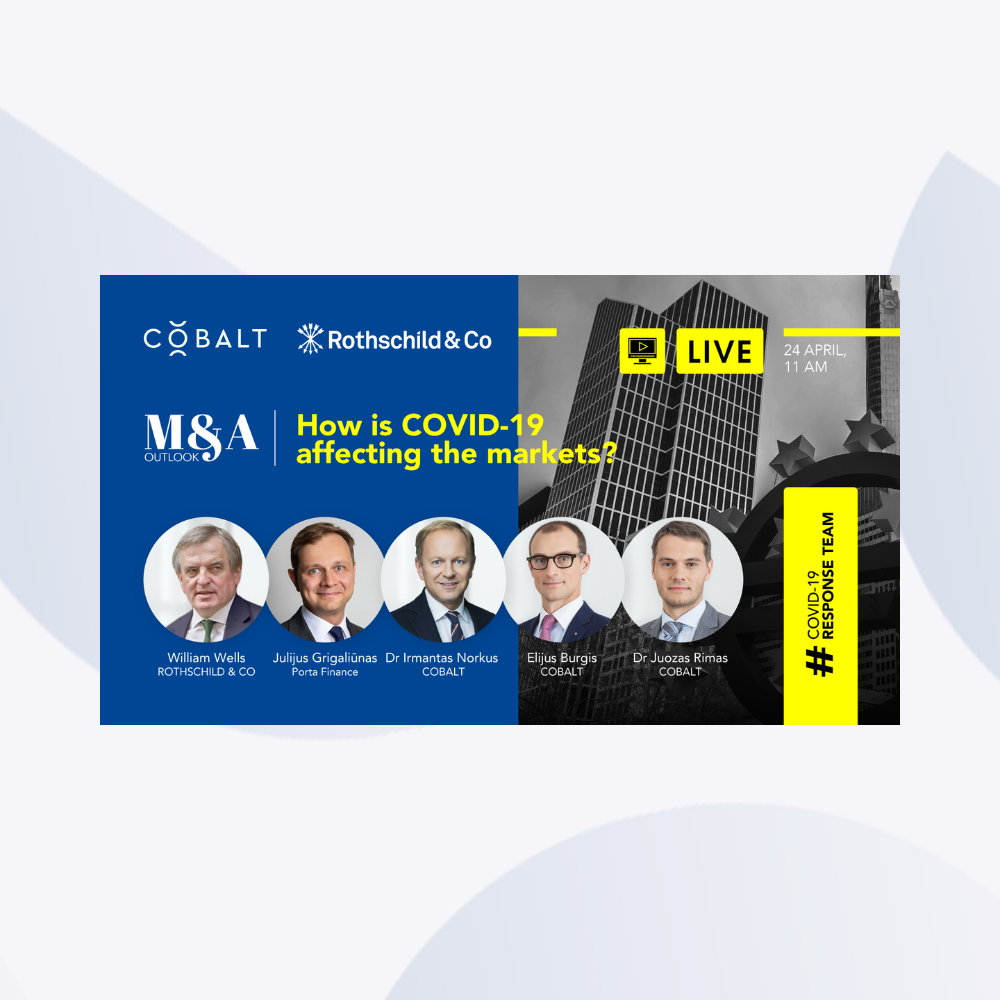 Speakers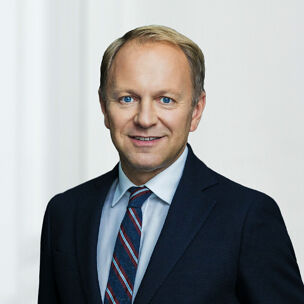 Managing Partner
Lithuania